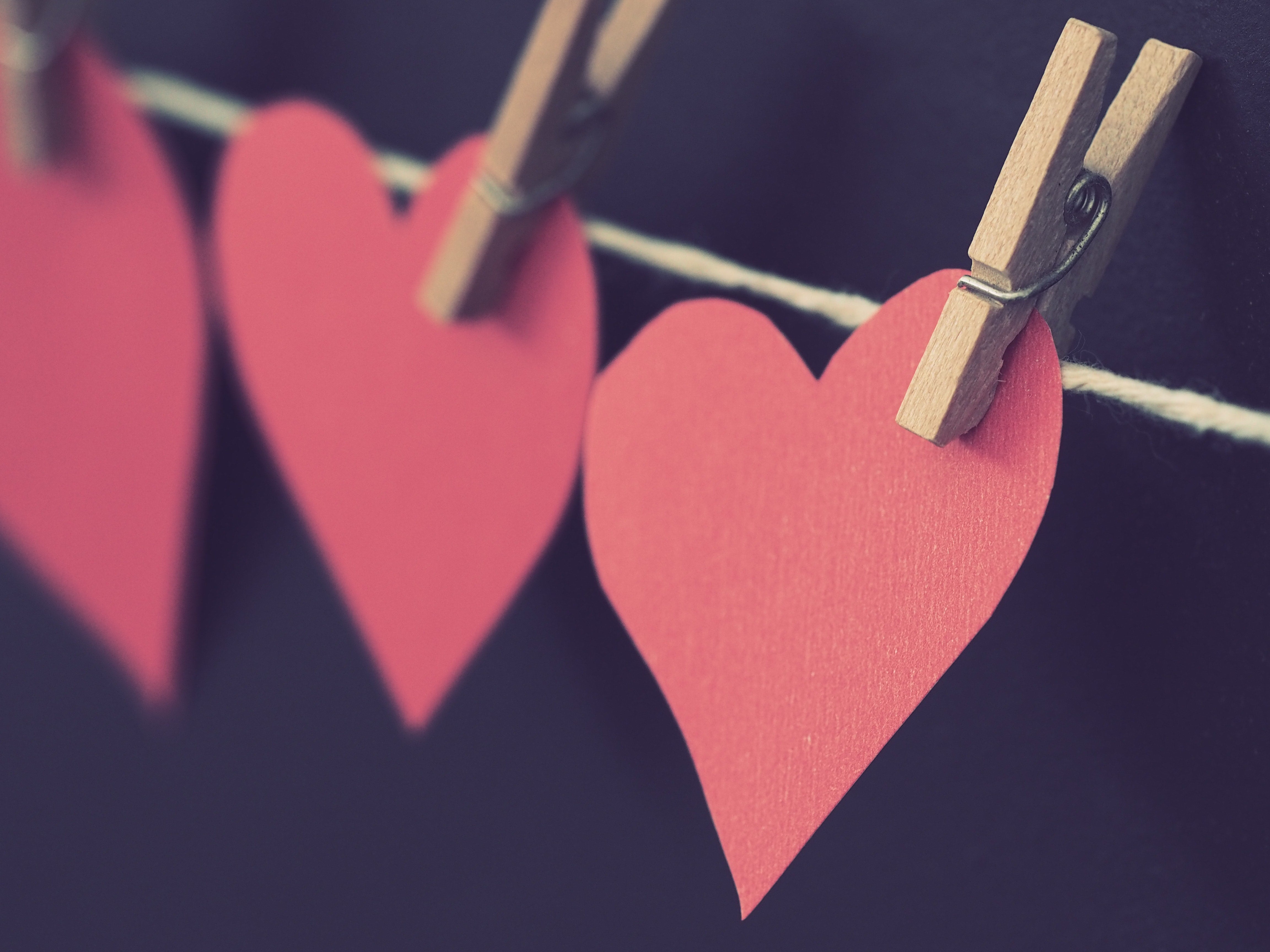 February 14th, Valentines day.
While I am all for celebrating love, the 14th seems a day where some of us can feel a little left out if we don't have love of the romantic kind. We know it is not the only type of love available, however, the day can evoke a feeling of being left out from even the most cold-hearted among us.
Now don't be fooled into thinking I'm an old maid who has never experienced joy, quite the contrary. I have been as giddy as the next person, gratefully receiving flowers from admirers to my place of work. Beautiful black forest roses, deep red, the kind you imagine or see in fairy tales. One such secret admirer turned out to be a villain but that's a story for another time. The love game is filled with difficult twists and turns to navigate such as receiving the affection of someone who you are just not interested in.
If you have ever worked in retail, you see the last minute, frantic shopping (usually by men) desperate to find a gift, "would you like this?" would sometimes be asked. In honesty, I felt for them. All this pressure for one day. Normally the husband's had the hardest job, did she mean it when she said don't bother? Shall I get a token gift? Or go all out and blow the budget? The stress sometimes evident at purchase point.
I have long battled with how best to approach this day; do we go out? do I cook? I once invited my friend to join my partner and I for dinner at home, I think we all knew that relationship was doomed. Having said all of that, I have indulged in the delights of being on a mountain top, having dinner by the beach and all there is to enjoy on Valentine's Day when you are genuinely in love.
I now like to approach is as a day to celebrate all types of love and not just a day for couples. Let's try to make it a day to celebrate anyone we may want to show love too. If you get the urge to buy your mother, sister, brother, single friend or the one you love a little something, here's a small gift guide from us:
A truly unique gel-to-patch mask with exceptional revitalizing properties that transforms face and body in twenty minutes, leaving it luminous and extraordinary smooth.
Based on mild and natural ingredients this head and body wash is refreshing and cleansing and helps to maintain your moisture levels. Perfect for the fitness enthusiast. 
3. Aveda Men Pure-formance Grooming Clay 
Creates texture with a strong, pliable hold and matte finish. Lightweight formula gives you control to create any style. Always a bestseller for a reason. 
You may well believe sorcery is at play as dry skin is transformed with use of this nourishing, moisturising oil. Idan oil is Vegan and made from cold-pressed Coconut Oil. The natural, floral scent is created by a Tuberose flower which has been immersed inside.
Liha's Queen Idia Candle is made from clean burning sustainable coconut wax. Invoke the fragrance of African Moss with Liha's beautiful blend of base notes Geranium and Frankincense and top notes of Lavender and hibiscus.
6. GHD Glide 
Whether you need to smooth your hair quickly after an early morning trip to the gym before heading to the office, want to extend your salon blow dry or like to keep your hair styling routine simple. ghd glide has got you covered.
7. Bumble & Bumble Hairdresser's Invisible Oil - Hot Oil Concentrate
Parched hair? Pamper it. Packed with a 6-Oil Blend and boosted with Castor Oil, this potent heated oil envelopes tresses in hydration – for a nourished, smooth finish, and a luxe self-care experience. This weekly mask reduces frizz and nourishes hair to leave it moisturized for up to 72 hours – for shiny, smooth, soft strands.
8. Dr Nigma Talib.ND x KIND.est The Serum 
THE SERUM - Kindest x Nigma Talib, ND.
Kate Bosworth and Naturopathic Practitioner Nigma Talib create for KIND.EST is a unique Serum blend rich in hydrolyzed Marine collagen, hyaluronic acid, prebiotics, flower, and seaweed extracts. This proprietary blend brightens, evens out skin tone, visibly improves the appearance of fine lines and wrinkles, protects the skin barrier function.
9. Dr Nigma Talib.ND Beauty Cocktail Collagen Powder
Beauty cocktail collagen powder is equipped with electrolytes that support a healthier complexion. It enhances moisture to the skin, helping to balance the blood pH. Boosts skin collagen and elastin protein fibers in the epidermis, helping increase firmness, improve hydration and reduce the appearance of fine lines and wrinkles. 
10. Aveda Shampure Body Lotion 
Create pure moments of peace. Beloved calming aroma with 25 pure flower and plant essences. Enjoy all-day moisture with certified organic olive oil
On a mission to explore how products combined with mental & physical routines can support athletes in reaching their goals, BAST was created in 2015 by David Frossard and Mats Johansson. A comb...
Read more
The Beauty Agenda is expanding!
We have some exciting news to share with you - The Beauty Agenda is expanding! We're thrilled to announce that we're introducing a range of homeware products to our website, including throws and be...
Read more