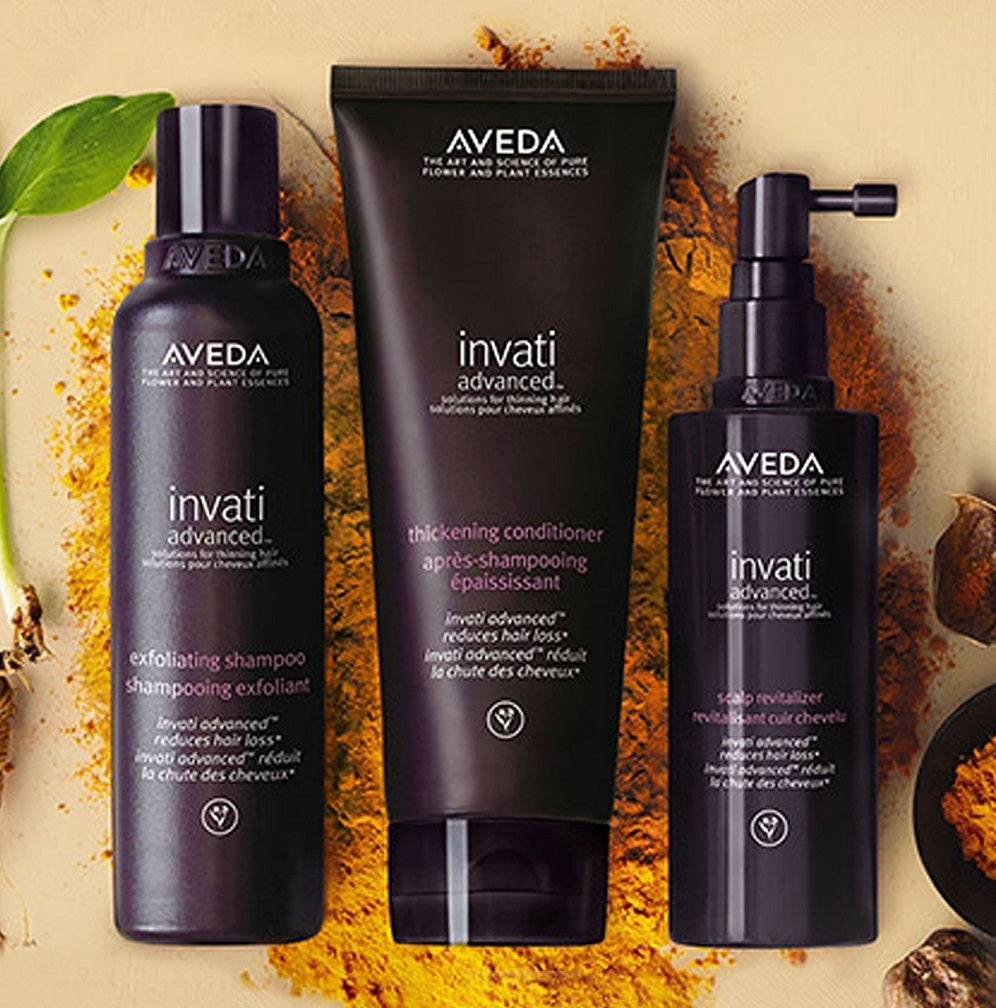 Naturally Derived Solutions for Thinning Hair
Naturally Derived Solutions for Thinning Hair
For many brushing your hair is an absolute pleasure, for others it's a frustrating chore that leaves more and more hair in the brush – sound familiar?  If so, you're not alone. 
If you have concerns around thinning hair, whether due to ageing, post pregnancy or breakage due to styling, tight braids or hair extensions, now is the time to take a stance.
After years of research, Aveda has the answer - Invati Advanced 3-Step System.  Invati Advanced is a powerful blend of natural ingredients including certified organic turmeric, ginseng and amla to thicken and strengthen hair.
98% naturally derived, Invati Advanced reduces hair loss due to breakage and improves the look of thinning hair.  The even better news, with on-going use it thickens the look of your hair too.
There are 3 steps to this system and they're all equally important.  On-going use is also key here as Invati Advanced 3-step system will need 8-12 weeks for you to start to see results.  It's quite a commitment, but well worth it! 
80% of 105 users reported less hair breakage after 8 weeks of using the complete Invati Advanced system and 77% reported an improvement in the look of thinning hair.
Step 1. Exfoliate – Invati Advanced Exfoliating Shampoo
Create an optimal foundation for thicker, fuller looking hair.  Invati Advanced Exfoliating Shampoo gently exfoliates, cleanses and renews the scalp with wintergreen-derived salicylic acid, removing build-up that can clog pores.  This nourishing, colour-sage formula cleanses the hair and detangles to help protect from breakage.
Step 2. Thicken – Invati Advanced Thickening Conditioner
Delivers weightless conditioning and instantly thickens the look of hair providing fullness and protection that lasts all day.  Protects the hair from breakage leaving hair looking and feeling thicker.  Naturally derived amino acids mimic the hair's building blocks to help strengthen from roots to ends.
Step 3. Activate – Invati Advanced Scalp Revitilizer
This innovative formula blends tangerine peel and Japanese knotweed which penetrates and supports the hair's natural keratin.  Certified organic amla instantly thickens to help lift the hair at the root, while the patented bio-fermented blend together with Aveda's Ayurvedic herb blend of ginseng and organic turmeric invigorates the scalp when massaged in.  Apply once a day, every day for a thicker, fuller looking hair.  Daily massage of this product is really important!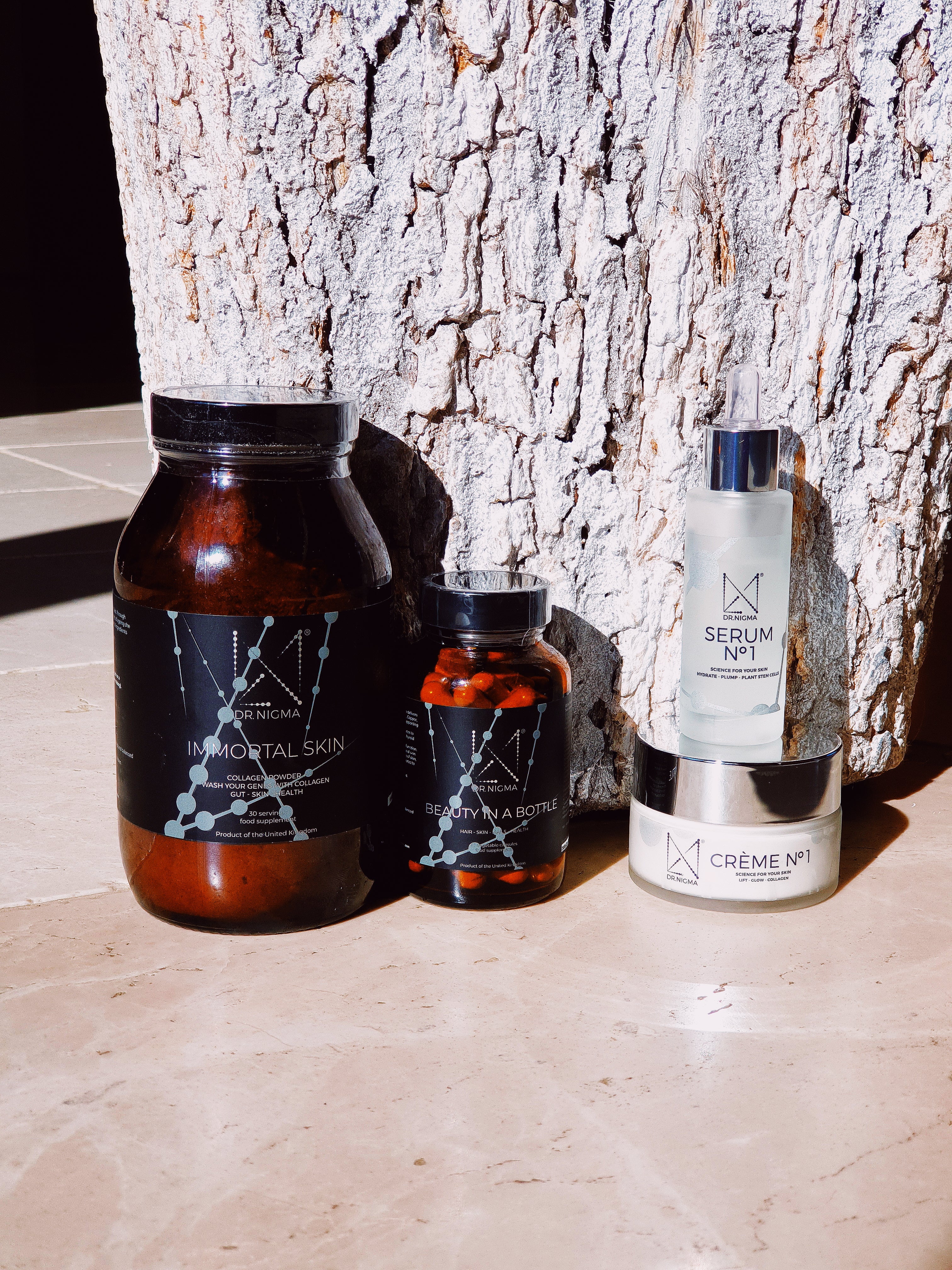 beauty in a bottle
We put The Beauty Agenda spotlight on Inner Beauty. Selfcare has evolved and now industry thought-leaders tell us true beauty starts from the gut - think beauty from the inside out.  We're all accu...
Read more