Article: My glossy, vegan friendly hair.
My glossy, vegan friendly hair.
My Beauty Agenda – My glossy, vegan friendly hair – who knew!
After recently visiting a Food exhibition at Excel in London, I couldn't help but notice what felt like a rapid increase in vegan brands.  Some pretty amazing tasting desserts that you would never know did not have a hint of anything dairy (I thought it was sensible to test desserts, all in the name of research you understand).  Last year I felt the trend was very much on vitamin enhanced water and boosting hydration, the year before; anything protein but this year most definitely vegan. This got me thinking about the links between veganism and healthier lifestyles and then the correlation between healthier lifestyles and good skin and hair.  All of which got me over-excited and for some crazy reason I have signed up to Veganuary (Please send help…).  This is something I'd love to be a part of and I have such admiration for Vegans and the positive impact on our earth, health and of course animals, however it already feels like I may have bitten off a little more than I can chew.
I was obviously swayed by the quality of the brands at the exhibition and have since realised I can't survive on coconut based desserts alone (sadly).  I am going to need to do some serious research on menu planning and meal prepping like a boss in ways that Joe Wicks would be proud of if I am going to survive the month of January.
As my research got underway, I was distracted from menu planning onto vegan friendly products within the beauty industry – who knew this was a thing?  Well it is and what kind of research would it be if I didn't look at all options.  This type of Veganuary I feel more than comfortable to commit to, so will happily extend my (temporary) veganism to include vegan friendly skin and hair care.  Now this I can handle!
My first stop, Marie Claire Hair Awards - 2018 Winner, Pureology.  A Californian brand on a mission to create high-quality, professional hair products completely free of "nasties".  Sulphate free and completely 100% vegan formula. Big tick.  What I didn't know is that they are the leading professional colour care brand, their products may be simple made with good health and purity in mind but they are results driven ensuring their sustainable approach delivers what it promises.
I don't know why, but for some reason I had the same mis-conception about vegan hair products as I did with the vegan deserts.  I assumed they'd be lacking something and that I'd need to book in a moisture boosting treatment before and after my 30 day love affair with all things vegan.  Well, how wrong was I.  The products I tried, Strength Cure Shampoo and Strength Cure Conditioner, were nothing short of luxurious providing a complete feeling of pure indulgence.
I should explain that I'm a little lazy when it comes to hair, so whether it's fair or not I always expect my hair products to work extra hard for me.  I happily spend time on my skincare routine and cleansing rituals however when it comes to my hair, I always seem to be in a rush.  I have the best intentions of putting time aside for different hair masks, but when it comes to it, I just rinse it off too quickly and promise myself next time I'll leave it on longer.
In hairdressing terms my hair is brittle (I prefer to call it fragile), no doubt from the constant colouring over the years, initially in the pursuit of the latest trends or fad.  In recent years, it's more down to necessity – I have so many grey hairs that I dare not miss an appointment to have my roots touched up every four weeks (I have no interest in finding out how bad it is if I leave it any longer).  The Strength Cure range seemed to lift my blonde giving it a new vibrant lease of life.  After the first wash blow drying somehow felt a little easier and after a few washes my hair felt, dare I say, stronger.   
At times my hair can start to feel a little dull just before I am due my next hair appointment so I am eager to see if this range helps to extend the life of my colour, I'd be over the moon if they did deliver on their 'Anti-Fade' promise too.
Who knew being vegan was this much fun?  Now back to my vegan wine research – surely that has to be a thing too?!
Mrs G.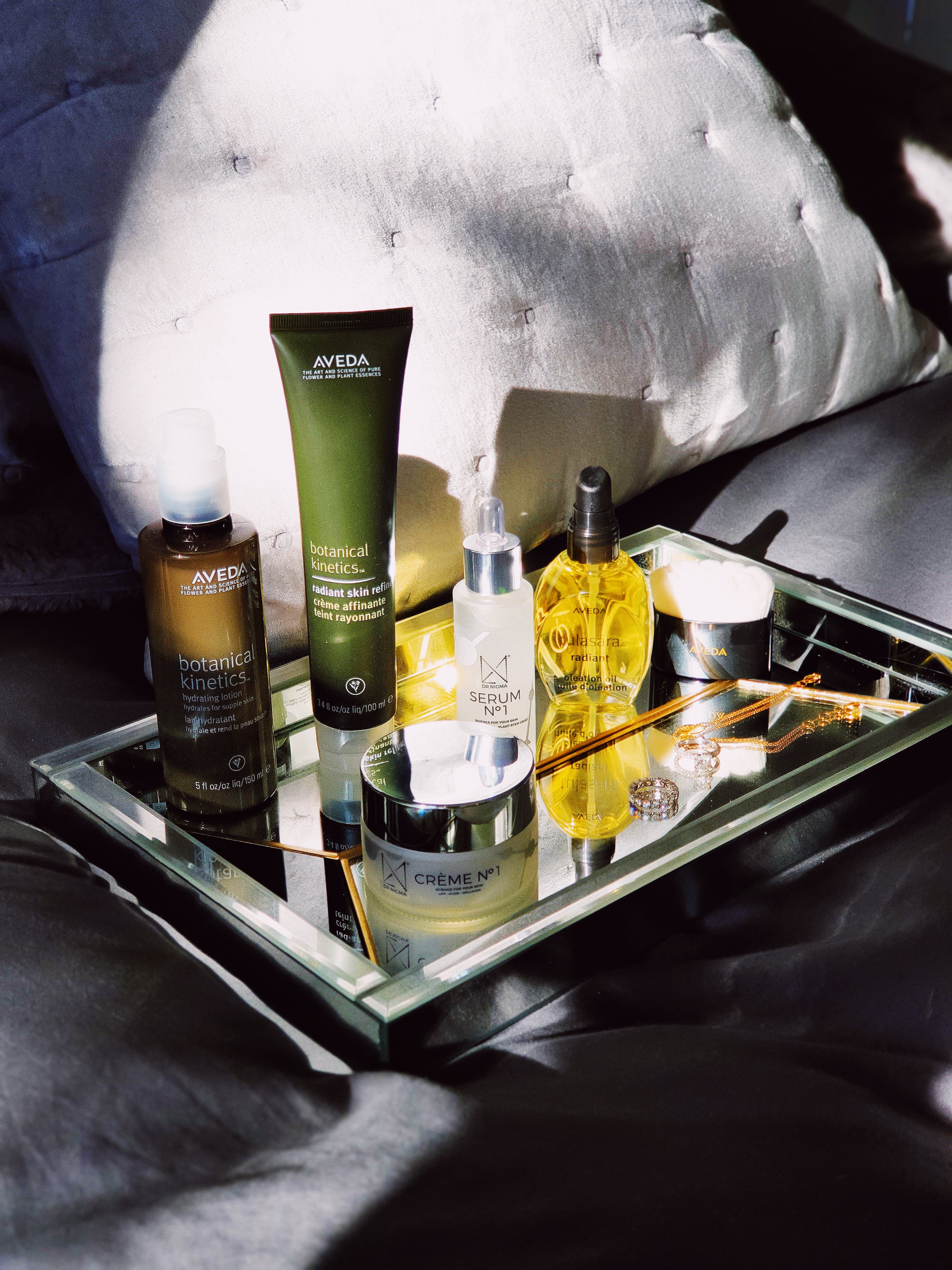 It's all so easy to get carried away with all the latest product trends.  There's so many amazing serums, moisturisers and masks tempting you to invest all your time and money.  However, it's just ...
Read more