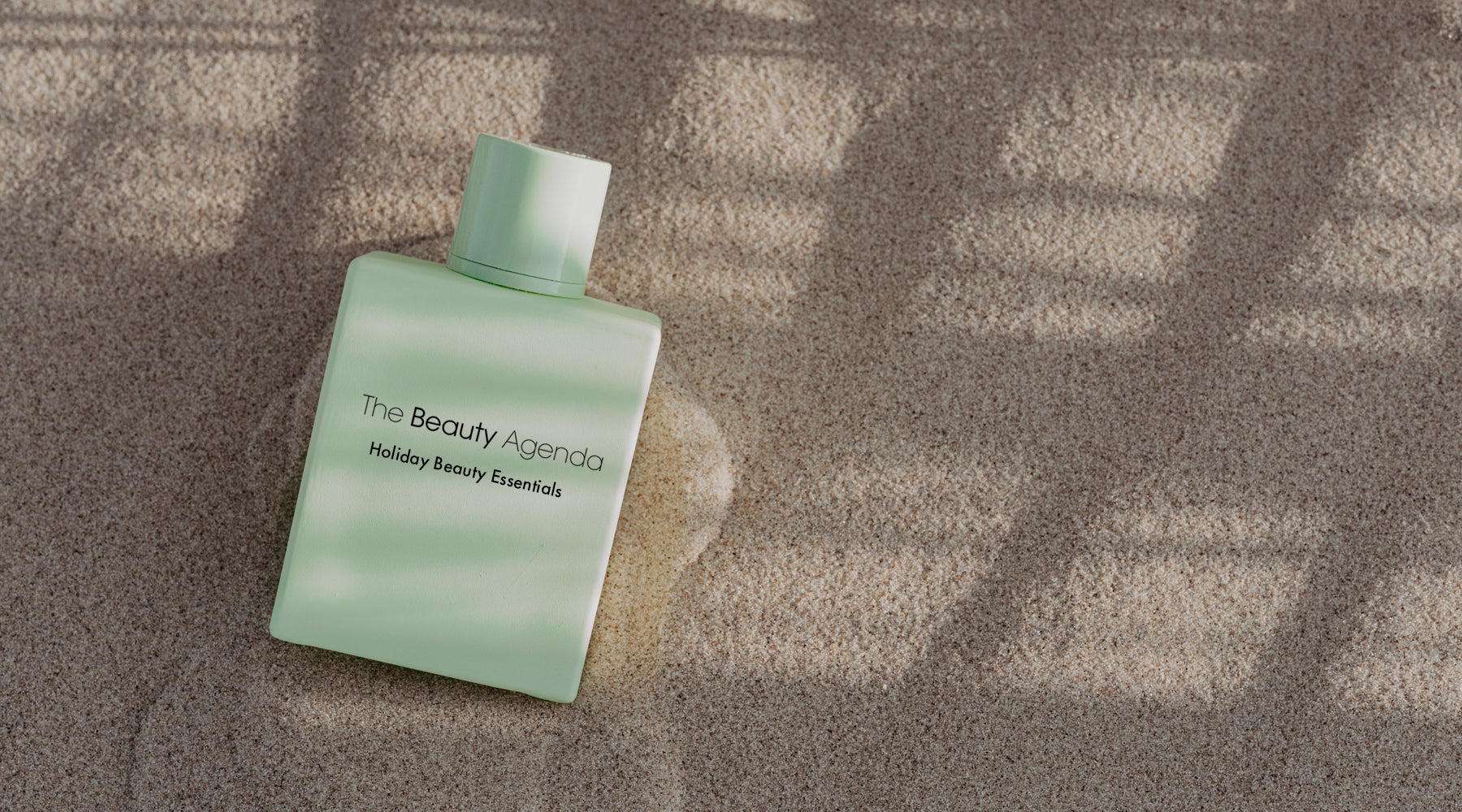 Best Holiday Beauty Essentials for Travelling Summer 2022
It's that time of year to start planning your holiday beauty routine. If you're anything like us at The Beauty Agenda, you won't be known for packing light. 
Purchase any product from our Holiday Beauty Essentials list below and receive a free Aveda travel size shampoo and conditioner.
1: Aveda
Botanical Repair Strengthening Shampoo
From: £27
Builds bonds to help improve hair strength.
Gently removes excess sebum, product build-up and pollution, which can cause hair​ breakage,
2: Aveda
Botanical Repair Strengthening Conditioner
From: £29.50
Lightly conditions for everyday use without weighing hair down and 98% naturally derived.
3: R+Co
Television Perfect Hair Masque
£30
Quickly transform dry and processed hair with this deeply conditioning, vegan hair mask.
4: Olaplex
No.7 Bonding Oil
£ 26
Protect hair and add shine with this cult favourite. This weightless styling oil tames frizz whilst also providing UV/Heat protection of up to 450°F/232°C. Just a few drops is all you need.
5: R+C0
Trophy Shine + Texture Spray
£24
When you need a hairspray that gives a little bit more. Trophy Shine adds slight texture, flexible hold and dry shine.
6: Windle Lab
Spray on wet or damp hair to achieve that coveted beach hair look without the sea water. The spray is revitalising, moisturising, strengthening and re-mineralising.
7: Centred
Unwind Detangling Hair Primer
£18
Protect hair from the sun and detangle with this ultra-fine hydrating mist. Formulated with Vitamin E to help lock in moisture and protect hair from heat, UVA, and mechanical damage.
8: Alleven
Colour Shield
From: £38
Think of this wonder spray as 'foundation for the body'. The quick dry, water and maximum transfer-resistant formula provides skin with a subtle, natural-looking colour. Also available in a glow version.
9: Alleven
Holiday ready foundation that is lightweight, quick to apply and packed with Hyaluronic acid. The formula is also highly resistant to water.
10: Liha
Idan oil
From: £16
Vegan multi-tasking oil which can be used as a face and body oil and even a leave-in hair conditioner. The natural, floral scent is created by a Tuberose flower which has been immersed inside.  
11: Popmask
Jet Setter Self-Warming Eye Mask (5 Pack)
£16
Treat yourself to 20 minutes of relaxation on your next flight and drift away to the calming Jasmine aroma.
12: Nigma Talib, ND
The texture of this foaming cleanser is smooth, creamy and easy to apply. Glycolic acid and white willow bark extract gently exfoliate revealing brighter, smoother skin.  
13: Alleven
Stellar Mask
From: £58
A truly unique gel-to-patch mask with exceptional revitalizing properties that transforms face and body in twenty minutes, leaving it luminous and extraordinary smooth.
On a mission to explore how products combined with mental & physical routines can support athletes in reaching their goals, BAST was created in 2015 by David Frossard and Mats Johansson. A comb...
Read more